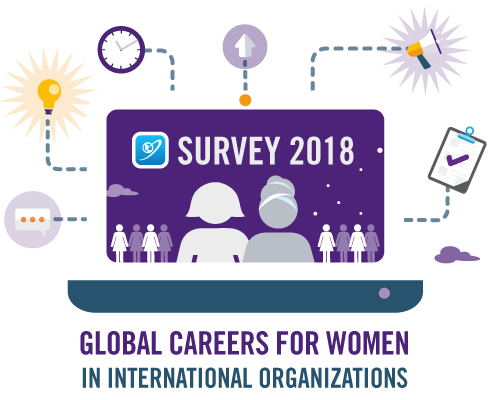 Welcome to the Global Careers for Women in International Organisations 2018 survey
#PressForParity
Thank you for agreeing to take part in this important survey. This will measure your perspectives as a woman working for an international organisation on matters related to employment and career development.

The survey results will be released in the run-up to the International Women's Day 2018 and will coincide with the next Global Careers for Women Campaign in March. This survey should only take a few minutes to complete. Be assured that all answers you provide will be kept in the strictest confidentiality.
Start